01 Nov, 2011 – 9 comments
Earlier this year I had to stop using one of my favorite file sharing services, Drop.io, when they were purchased by Facebook and all of their data was shut down. I'm still waiting for Facebook to make this technology available again.
I used to rely on Backtweets to track who was linking to my blog and to my client projects from Twitter. This service was purchased by Twitter and then shut down. I'm still waiting for Twitter to make this available again.
Yesterday, Google decided to neuter its Reader product by shutting down sharing and re-routing its social services to Google Plus. This blog runs on my Google Reader shared items which have now been deleted and the feature itself has been disabled. For now, shared items are shut down until I scramble to find a replacement service.
From a business perspective, I understand why Google made this decision. Google Plus is the basket in which they've put all of their social eggs. And trimming social from their existing products inherently means that they'll have less resources spread out. I also am very conscious of the notion that, "if you're using the product for free, then you're the product being sold." I think the resource argument is a short-term thinking trap, that any company needs more bets than one in market, but I can't argue that Google doesn't have the right to modify their own platform.
But I can argue that they shouldn't. And that as users of their platform, as the products being sold, we may have some right to fight for the features and products we love. We have a reactive choice. It's called protest. Try Googling "Occupy Google Reader" – I shit you not. The social features inside Reader supported their most advanced and ardent user base and it even protected pro-democracy forces in Iran. It was important and now people want to fight for it, even if they can't. But nature abhors a vacuum. Even as we speak, some of Reader's users are attempting to build their own version of the utility, with social features, to fill the gap. With all of this passion and labor, I'm struck thinking that Google surely could have found something to do with these people beyond disappoint them. But again, it's Google's choice to make an engineering decision over a cultural one. But that sort of reminds me of another tech giant. The one in Seattle.
I can argue that we, the normally silent user base helping to propel these tech start-ups to fame and fortune, should be rewarding the companies willing to extend some protections beyond harm to body or mind to their users. We are another sort of 99% – the tangible value behind these products – and we should demand that social products respect the communities that we form, the connections we make, and the content we create in the process.
Community is where I think the typical arguments about value exchange in systems like these fall flat. It's no longer about the value I personally give and give up for the sake of utility. How do you value new friends and new family? What's that worth in display inventory and lines of code? And how do you measure the loss of it? That's why I find Reader's recent changes much more detrimental and troubling than losing utilities like Drop.io or Backtweets. I've lost a community of people I regularly communicate with and I've lost the value that community brought to my life.
My friends Rob and Alex over at Fearless worked on a new Consumer Bill of Rights earlier this year. I think we need to amend and extend this to digital products and services to protect our communities. And I think we need to demand that the firms we labor for agree to these new standards.
12 Sep, 2011 – leave a comment
At 7pm CT this Wednesday, a global, live-streamed, event to address the reality of the climate crisis will begin. In all, 24 presenters in 24 timezones in 13 languages will discuss the severity of the threat and its regional impact – for 24 hour straight hours.
Full disclosure – I was incredibly humbled to put in a small amount of thinking on behalf of this organization and the cause. I truly believe that the challenges of the 21st century will be made insurmountable if we continue to deny our impact to this planet. This is a systemic problem – one if left unchecked threatens to disrupt more than just the weather. This event is the beginning of a much longer campaign to confront the climate crisis and to take the powerful forces of denial head-on.
We need your help to spread the word and to take action. What can change in a day? Everything. If you take action.
In less than 2 minutes you can help:
Visit ClimateRealityProject.org for more information. Please do take a moment to help.
10 Aug, 2011 – 4 comments
Update – Aug 14, 8pm PST – We made it to LA! And I start said-awesome job tomorrow morning. I've still yet to hear back from Tire Kingdom's insurance group, so I won't know how this will be resolved for some time. But I just want to publicly thank Blake at BP Auto in Marfa, TX for helping me out – he's the sole reason we made it here.
Update – Aug 11, 6pm CST – after an outpouring of tweets from people like you, Tire Kingdom reached out via Twitter (success!) and put me in touch with their head of customer service. Unfortunately, there is simply nothing they can do for me while I'm here in Marfa, their Big O Tires anywhere around me don't do engine work (again, that Nationwide Warranty isn't so nationwide). So, sadly, we have to go with the crazy glue option (see last paragraph). Hopefully we'll make it to LA on a band-aided engine. The Tire Kingdom people have so far been kind and understanding of what a huge headache this is for the three of us and have offerred to cover our extra hotel stay and if we do get stranded again (please god no) they have promised to pay for a tow and a rental car. When it comes to taking responsibility for their mistake … that's yet to be seen. My mechanic here in Marfa said it was clear to him that the head gasket work was not done properly at all and he has promised to do whatever is necessary to support me if Tire Kingdom denies the error. Actually, the owner (I assume she's the owner) of the original TK shop gave me a far-too-late call this afternoon and when I told her what my mechanic found, she curiously said, "Why would you trust what he has to say?" Come to think of it, when I actually got my car back from her shop in Florida she also said, "I'm so glad to have your car out of my shop," which was kind of a rude and foreboding thing to say. But – I'll give them the benefit of the doubt, as of now, that they'll make this right once I get the car into their shop and their insurance adjusters can see the clear and obvious rush job which has all but destroyed the engine of my car. We'll head out of Marfa (fingers crossed) some time midday tomorrow, headed for Phoenix. Wish us luck. Thanks again to everybody that made noise on my behalf, really, that was amazing.
The original post …
If you're short on time but long on caring, do me a favor and please send this post to Tire Kingdom via Twitter or Facebook.

Some things I've learned in the last couple of days …
When a customer service rep promises to 'escalate' your issue, they are probably just trying to get you off the phone
Apparently you can say you have a 'Nationwide Warranty' on parts and labor even though your stores in half the country aren't able to honor it
Sitting in an overheating car, when it's 105 degrees outside, with your girlfriend in the front seat, and your dog panting in the backseat is incredibly stressful and really kind of awful
I should back up. I don't like to write posts like this, to use my blog to whine about a personal issue, and to admonish a company publicly. In fact, I've never used my blog like this before. But I'm out of options and my patience dried up in the West Texas heatwave.
This week I am supposed to be driving across the country to my new home in Los Angeles and I am supposed to start an awesome new job on Monday. But right now, that timeline, and my wallet, are in jeopardy. And Tire Kingdom, a nationwide chain with affiliate brands such as National Tire and Battery (NTB), Big O Tires, and Merchant's Tire and Auto Centers, bears some responsibility for our stranding. I've tried talking to them about this, but so far I've been 'escalated' right off the phone.
Last Tuesday, my car began overheating and I found myself a block from a Tire Kingdom in Jacksonville, Florida. They told me that I had blown a head gasket and charged me $1700 to fix it (along with installing a new thermostat and water pump). I told them about my upcoming road trip and asked them to do whatever was necessary to ensure we made it to our new home safely. I then picked the car up on Friday, drove it home, and it overheated again. The next day I took the car back to the station but couldn't replicate the problem. The tech drove the car for 10 minutes and said it was probably just an air bubble. They assured me that if I had any problems that the service came with a nationwide, 12 month warranty, and that they had locations all across the country along I-10. I topped off the radiator fluid just for safe measure and we left for LA.
So what happened? Well half-way through our trip, the car overheated again because my radiator was bone dry and my engine oil was full of radiator fluid. In other words, the work performed didn't work and we were stranded.
First, I looked up the nearest Tire Kingdom location – which happens to be a Big O Tires in New Mexico. To my shock, they don't do engine work and therefore can't honor my warranty. And neither can the dozen or so other locations I called that are within 300 miles west of our current location. In fact, an owner of a Big O Tires informed me that none of the locations he knew of did engine work, and Big O is the only affiliate in the western half of the country. The only way to take the car to one of their technicians is to drive 405 miles back to San Antonio, which at that distance we could easily do even more damage to the engine.
I called the original shop that did the work, to ask them what to do, and the technician there said off-handedly that he thought (at the time he did the work) that the problem was deeper in the engine block. So why didn't he fix what he thought to be the real problem when I brought the car in? And when I came back because it overheated again, why did he forget to mention this? Knowing that I was about to drive my girlfriend and our dog (and everything we own) 2400 miles across the country, through a heat wave, why did he let us go without being forthcoming? Whatever his reason for holding back, because he chose not to repair my car correctly, or investigate what he considered to be the underlying problem, the engine has now been irreparably damaged.
I then called the parent company's 1-800 number this morning, hoping to be helped in some way at all, and instead my 'issue' was 'escalated' to a district manager and I spent the day waiting to be called back. As the day wore on, and it became clear that no one was interested in the urgency of our problem, we had to extend our hotel stay here and push back our reservation we had scheduled in Phoenix for tomorrow night.
Right now, our choices are literally between slim and none. A mechanic down the street from our hotel said that the only way we'll even have a shot to make it to LA by the end of the weekend is to band-aid the problem by pouring a kind of crazy glue into the engine which has an 80% chance of sealing whatever cracks are there (he called this the 'really bad but only option'). This will set us back another $200 for the repair and 2 more days we'll have to wait and pay for hotel rooms. The money is a pain and having to explain this to a new employer is annoying, but the stress of fighting an overheating car in this heat mixed with the complete lack of help from Tire Kingdom is what is most unbearable.
In a fair world, in my opinion at least, Tire Kingdom should refund us for the original work, and pay for the engine to be repaired (and not just band-aided). I'd also appreciate if they could compensate us for the extra hotel stay. If they can't actually stand behind their nationwide warranty which they touted when I came in for the work, they can at least ensure that someone fixes my car the right way.
So, as of now, this post has to end on a bit of a cliffhanger. Britt, Indy, and I are sitting in our hotel room stressing over what to do next and how to cross the last thousand miles – waiting for Tire Kingdom to respond.
If you've endured this complaint and want to help, please send this post to Tire Kingdom via Twitter or Facebook.
11 Jun, 2011 – 9 comments
Did anyone notice that I've spent the last week taking a break from social media?
I assume that most did not notice my short-lived absence. Certainly no search parties were dispatched or leaflet campaigns initiated.
I suspect this has very little to do with me, and more to do with the robustness of most of our social graphs. Especially on Twitter, we tend to follow enough people to keep us in LOLs (or whatever you're after) even when some drop-off or even drop-out. It's a lot like a modern economy actually – even though the recent earthquake in Japan devastated countless lives and businesses, the overall economy (even the Japanese economy itself) had enough redundancies in place to bounce back, and bounce back surprisingly fast.
Having a robust network is great and all, but I want people to notice when I go dark. It's one thing when a widespread natural disaster wipes people off the map – we have a noticeable event and call-to-action to wonder where our friends went. But the more common disasters, the ones of a personal nature, are rarely reported by the evening news (I was just taking a holiday, but it got me thinking about more tragic circumstances). And in environments ruled by constant streams of conversation, crunching the information that is right in front of us is enough of a burden that we rarely have time to ponder the information that is missing.
So what's to be done?
The obvious, and right now only, answer is to make yourself more important to more people. You can't be missed if you're not loved. Usually when I have seen people actually disappear from social media for tragic reasons, it was their closest friends and followers that took note and then raised the alarm. But these occurrences have been incredibly rare. More common is that someone will disappear and re-appear some time later, and it's their eventual re-appearance that marks their absence.
But, what if there were another answer? What if there were a social media listening tool that looked for sudden holes in our social graph? A listening tool that gauged a person's general update frequency and raised an alarm when that person markedly fell behind? Wouldn't you want to know when a person you follow suddenly changed behavior, especially for the potential of a juicy human drama?
I suppose something like this would need settings. Maybe I could specify what people to pay attention to based on our overall engagement in the past. So let's say I don't want to be bothered much, so I only wanted to know when someone I routinely converse with went missing. Or maybe I want to be the most empathetic person on the internet, so I want to know when any member of my social graph goes dark. Also, maybe I only want to receive these sort of updates once a month, or maybe I want them every week.
Maybe if someone of particular note goes dark for so long, their page inside the tool gets opened up for their followers to comment on – a sort of interactive version of the old side-of-the-milk carton, "Have you seen this person?" bulletin. Perhaps if someone is imprisoned (like a certain Chinese artist) their page becomes a vibrant place for protest. Perhaps if someone has died, their page becomes a living memorial.
Maybe it isn't even that dramatic. Maybe, for our closest friends, we just want to know when they're particularly quiet so we can ask them if they've been maniacally busy or off on an awesome vacation. Maybe this tool could also do some sentiment crunching and tell us if it thinks our friend might be depressed or otherwise emotionally stressed?
A system like this could produce an interesting score per user – based on the number of people following them and how closely. It would be a measure of how much their followers care about them, which is a pretty compelling measure when you're trying to figure out who is worth the follow. It's a much more interesting number to me than a Klout score.
As our social networks online continue to grow, and as those relationships rely on weaker ties, our ability to be empathetic (and to be seen as empathetic) is challenged. So why not build a tool that helps us keep better track of our friends and followers?
Whaddya think? Would you consider backing this on Kickstarter if we found the right dev team with experience in social media measurement?
02 May, 2011 – 4 comments
I'll skip the part where I say why this post is relevant, I'm sure you already know. As I watched the news gush through the mainstream media (MSM) barriers last night, leaking out first via Twitter, I curiously tried to catalog the behaviors of the system and agents that I was observing. This is meant to be a work-in-progress, so please toss your two cents in the comments.
Mainstream Media Vacuum – the complexity of the mainstream media apparatus, and the controlling mechanisms of the government itself were simply unable to cope with peer-to-peer sharing of the news facilitated by digital communication tools (SMS, Twitter, Facebook, etc.). Even the media organizations picked up on what was being tweeted, but were unable to break the news because of legacy protocols. There was a solid hour or more where digital communication tools were the focal point of information and conversation.
Emergence of Conversational Organization – Powered by people using Twitter, the hashtags #potus, #jihad, #bush/cheney, #obl, and #osama were trending with conversation almost immediately after the initial announcement about the announcement was made (under my observation, #potus was the first). Most of these represented not only information pertaining to the temporal events themselves, but included clear political messages as well. Hashtags themselves facilitate dialog outside of one's pre-determined audience of followers, and represent a need and desire on the part of individuals to reach greater, novel, audiences.
Rapid Rumor Origination and Debunking – due to the vacuum, there was an immediate spewing of rumors, first over the topic of the announcement itself (all manner of topics were banded about, including Libya, extra-terrestrials, and the zombie apocalypse) and later over the details of Bin Laden's death. When users could find contradictory statements from trustworthy sources (often MSM figures on Twitter or MSM outlets themselves), they shared this information with their followers. So, in a vacuum of authority, there is an immense social value in providing that service for others.
Cascade of Outages - as soon as the topic of Bin Laden's death was confirmed by The New York Times, many reported being unable to load NYTimes.com content and content across several other news websites.
Lull During MSM Briefing – there appeared to be a marked decrease in content frequency during President Obama's address. This says something to an individual's ability to consume and create spreadable content at the same time.
Widespread Performance – performance here meaning an act which is conscious of its audience and is done with some intended reaction in mind. People weren't simply repeating or re-tweeting factual information, they were expressing wit, relief, reservation, and other emotions through the events. The events created the opportunity for performance, and the vacuum of MSM content created an environment more accepting of higher frequency updates. There was almost an air of helping to fill time with these performances between MSM updates.
Mingling of Media – the media variety represented in the content around this event was incredibly diverse: text, video, and images were all created and shared, and the same bits of information were conveyed using all three in numerous combinations.
Outlet Sampling – personally, events like this, predicated by the need for authoritative information, trigger an escalated sampling of novel or casual sources. Spurred on by the suggestion of others, I found myself visiting blogs and news sites that I hadn't visited before and sites which do not represent my typical news consumption behavior.
Immediate Archaeology – events which pre-date the announcement were revisited and explored in conversation (examples: Obama's reaction at the Correspondent's Dinner, a man that may have live-blogged the raid without knowing it).
Eventual Online Dissipation – events like this do not end as abruptly as they begin, but there is an obvious tapering of activity online, here seen within 2-3 hours of the President's announcement. In contrast, as I sit and write this at 2am EST, there are reports that crowds at The White House and at Ground Zero may actually be intensifying. Why, then, isn't activity online sustaining itself? Well, I could posit that online behavior around this event is first and foremost predicated on the need to gather and distribute information. As information is democratized, the demand for information decreases and supply reacts to that market signal. At some point, I know that you know what I know, and I'm pretty sure you know that I know you know it.
UPDATE:
Alex sent this chart over, it was created by the peeps @ Twitter.
11 Feb, 2011 – one comment
My tweet was featured on Twitter.com right under his highness Curtis James Jackson the third. I'm pretty sure that this is it for me. The height of my internet fame. And that I should probably just quit Twitter now, become a high school science teacher and wait for VH1 to eventually air, "One Tweet Wonders."
01 Feb, 2011 – one comment
This week I've started writing on the book in earnest. Or at least, I gave myself that goal. But as I sit to write about complexity, there are tiny scraps of thoughts that are blocking my progress. And as an article I read suggested, it's best to clear those out, to write them down, so you can move on. So, here are the slivers of thoughts that I've been holding on to lately …
Immersive VS Addictive technology – it seems to me that when we design technology we have a choice of paths, addiction or immersion. Addictive technology reminds us how long we've been using it, how far we've come, and how much further we have yet to go. Immersive technology serves the opposite purpose, to help us forget our effort, to lose ourselves in an experience. Games are the simplest way to think about the two: iPhone games are addictive, level-based, time wasters. Some console games are immersive, they don't tell you what level you're on, you merely chase a narrative thread from challenge to challenge. But I think this distinction can apply beyond games. The GPS is clearly an addictive device – as I once discovered as a 3-day road trip from Chicago to Houston became a straight 21 hour drive once I was challenged by the GPS' time estimate. Immersive technology? The viewmaster? Have any good examples?
Think like a porn tycoon – according to this NYMag article, porn site ownership seems to be a shady practice where a small group of people own the lionshare of the market, spin off both paid and free sites, and hold host to many many niche platforms. This seems like a pretty smart strategy, in general, when it comes to the web. It also reminds me of a line from Umair Haque's new book, a line quoted from a Googler, "disrupt yourself or be disrupted." (or something to that effect)
Staying Shallow VS Going Deep – over the last few months I've been trying to straddle going incredibly deep into 20 years of academic research on systems thinking and complexity science AND keep up with my day-to-day Google Reader & Twitter habit. To date, this has been a recipe for madness. I've come to the conclusion that this is plain stupid for me, and perhaps impossible for anyone to muster. Trying to hold one's attention to deep, thoughtful research, and then lashing one's self to the daily stream of whatever feels like being drug behind a moving car.
What GMAIL needs – As I'm trying the independent consulting game these days, and I find myself in a less than personally desirable geography, email is my life. So I've been obsessing with how to make it more efficient. I've come to the conclusion that Priority Inbox was the wrong direction for Google, because it's a bad premise to say that you know what's MOST important among your email – beside that being a huge challenge, the first time you're wrong you undermine people's faith in your sorting ability. First off, GMAIL needs a suite of rule templates – sorting behaviors that are pre-setup and ready to go, these need to be defined around verticals of email – for example, I would love to be able to turn on an "ecommerce" rule, and all emails from online retailers (sorted by email addresses and email body content) would simply dump into an "ecommerce" or "sales" folder/label. This would knock out a ton of email out of my regular inbox. "Email newsletters" could be another rule to turn on, those daily or weekly updates I get could flow right out of my regular inbox, and maybe once in the "newsletter" folder/label I could even browse by subscription and not just date. Abstract this out a bit, and perhaps any email content that is especially repeated daily or weekly simply gets its own label on the left and then it stops showing up in my regular email (subject lines are a great way to decipher what is a repeated newsletter/offer/service). Next, teaching my inbox what falls where should become a game that nets me more storage space. Ostensibly, the work I do should help all of GMAIL get better at sorting information (perhaps when I amend a rule, I simply check whether its a personal preference or a sorting mistake) – and if I'm doing that work for Google, I wouldn't mind something in return. Also, I'd especially like to turn on a new visualization mode where GMAIL only shows me 1 (yes, one) email at a time and I sort it and/or reply to it. Showing one email at a time would also help people make better decisions about what to boot from their email box, which would reduce the amount of email people store at GMAIL, which should help Google save some money and power. Lastly, I want GMAIL to handle unsubscribing me from commercial email. I'm tired of scrolling to the bottom of emails and hitting that button, that seems like something a robot (or script) could do for me. GMAIL could even partner with email services to create a simpler method for unsubscribing, and in return they could offer some anonymized usage data back to those services (e.g. how many times people opened their emails before hitting unsubscribe, etc.).
Whew, so that's it. That's a load off my mind.
20 Oct, 2010 – 5 comments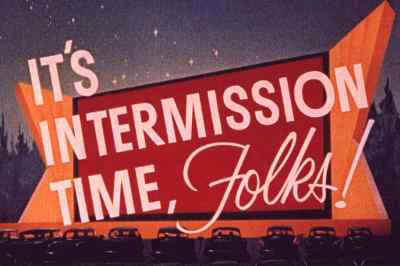 Right about now, I'm personally teetering just over 6,000 twitter followers. This blog has 600 or so of its own. WhatConsumesMe is typically ranked in the top 100 of the AdAge Power 150 list, and in the last three months it has served over 117,000 pageviews to 22,000 or so unique visitors. I honestly don't know how to judge those numbers, so you be my guest.
Once you assemble a network, you have to feed that network. And once you define a number for something, it's hard to accept any drop in that figure.
In the story of my life, my network would have to take credit for just about anything I've done or will do.
In the event of a fire, I'd grab my network first if I had to … so, good thing you're in the cloud.
Our networks are our outboard brains, extra limbs, and distributed sense of self. The mobile is an elegant packaging of electronic wizardry that only serves to bring us closer to our social graph. The iPhone, the iPad, Twitter, and Facebook combined will never be as powerful or as important as all of you.
You could say that I'm attached to my network.
So it's troubling to ponder what would happen if I lost you. But ponder I must, if you neglect it, will they leave?
My life has recently taken an unexpected turn. First, 200 or so of you helped raise over $18,000 to fund a book I wanted to write. That was f#@!%ing amazing. And then, I made the easiest decision of my adult life and effectively hit pause on my professional career. More on that development here. But like most are prone to do, I've been living the life I had instead of the life I currently have.
I'm taking some time off to be present for the people who need me and to focus on the book in a laser beam sort of way. When I return, I promise a feast. Will you promise to return?

I don't expect to go completely dark … perhaps charcoal grey in reality. But I do plan to give focusing my attention elsewhere a concerted go.
When I come back, I'll need help spreading the word about the book. So, when that happens, I promise a return to earning your attention, and to generally striving for all around awesomeness.
Until I return, might I suggest a few blogs to follow?
P.S.sssst – I am available to think, speak, or write for short-term projects – more info here.
14 Oct, 2010 – leave a comment
Act small. Think small. Be small.
I keep hearing phrases like this uttered time and again in strategy sessions with clients. And it's completely wrong.
Our obsession with small is really a reaction to bloated bureaucracies, delays, and our unwillingness to mobilize/inspire/engage the people who actually work in the building. The average marketing consultant seems all too hungry to inspire change through Twitter but entirely uninterested in beginning that work within the walls of their client.
Clients need organizational change. They need to be more nimble, more open, more interconnected, more adaptive, and more willing to court smaller and smaller communities, but they don't need to be smaller.
If you've ever played a hand of poker, or a game of chess, you know that power in numbers is power.
And no hawk ever pondered how good life could be if only they were a field mouse.
Think small is a disease running throughout this country right now. As Thomas Friedman put it in today's Op-Ed, "Welcome to Tea Party America. Think small and carry a big ego."
We're so certain that it's impossible to play nice, so we demolish the basketball court.
We're so certain that the corporation will never support an idea without watering it down, so we say, "Do it for cheap and don't tell anyone."
Success is a virtue, not a sin.
Size is something to be leveraged, not apologized for.
Recently, a CMO of one of the biggest brands in the world told me that although her company does so much humanitarian work, mostly through thousands of small projects, consumers don't see the company as a caring global citizen. I asked her to see the brand's size as something to be used in these efforts, that if they could distribute their product to the ends of the earth in a rapid manner, to imagine what ills the company could entirely eradicate if they focused their size and efforts on one issue at a time. Clean drinking water for all of Africa? Done. South America, you're next. And so on.
Of course, to motivate the mobs inside the organization, companies need leaders with lofty goals, and managers who can make it happen. And while this sounds entirely impossible, we have to remember that the impossible is always worth doing.
27 Sep, 2010 – 13 comments
Planners and strategists are all around bright people. So it makes sense that PSFK built the new iteration of their Purple List around planners and strategists (and other experts, too) answering questions for clients.
But planners and strategists have more to offer than answers.
Inside the big agencies and the small boutiques, the real power of the planning department isn't expertise, it's curiosity. Planners and strategists have a way of seeing how the world should work and their creativity is powered by productive frustration.
Ultimately, answers aren't enough to tap that collective curiosity. Together, planners and strategists could hone the right questions to truly transform the world.
So how about a community for planners and strategists built around asking questions?
Think of it as a place to poke holes in reality. For example, I was using one of those Red Boxes this weekend to rent a movie, and I wanted to know why the same kind of box couldn't burn me a DVD of any film release, instead of only storing a random handful of recent releases. Of course, I turned to Twitter – which is a fine place for such a query, but a poor place to collect questions, tag them, and build upon them.
By themselves, a slew of questions starts to portray a more interesting, fanciful, and perhaps efficient world. And it would be a testament to the thinking power of the ad industry. But if you could also use those questions to spur conversations between brands and technical experts … well, then you have a community that doesn't just describe their utopia, you have a community that builds it.
Obviously there's value here for brands, think of it like GetSatisfaction, but instead of collecting complaints, this community will collect hopes.
But what's the value for planners and strategists? Well, for one, I think we'd just like a more formal place to collect and share our insights with each other. We don't ask questions because of the extrinsic payoff, it's in our DNA. I think you could also experiment with game play by dishing out points for asking questions, and tagging or promoting the questions from others. Like Twitter, I think this community should be powered by a simple question … something like "What could be better?" or even "What made you curious today?".
So what do you think? Anyone interested in giving it a shot? I'm a touch biased, but I think this would be a great project for an organization like SODA or a joint venture from some of the big boys.
Maybe you're not ready to say, "I'm in," but how about you jump in the comments and sharpen the idea or even share a question you're pondering?